Here we are, less than three days from the start of the 17th annual Summer Meltdown Festival, the 12th straight at the Whitehorse Mountain Amphitheater in Darrington, WA – "Where the Music Meets the Mountain". We are so pumped up for what is sure to be one for the ages, but thought we would share our journey to the here and now. Get Tickets…
We will be performing on the Deschutes Brewery Garden Stage on Friday, 8/11 at 1:30pm. Photos by Sara Soko
Broke Down in Sedro-Woolley
Our band's history runs deep with Meltdown, and began back in 2003 when Rib and Hunter, rafting guides and hobby musicians at the time, broke down in their bus in Sedro-Woolley. As they were trying to figure out how to rectify their situation, Josh Clauson, the festival creator and front man for Flowmotion, called Rib and said he should come and check out a festival that they were putting on. To their surprise, the festival was being held right in Sedro-Woolley at the time, and this magically timed invitation provided just the respite they needed while their situation was being sorted out. Little did Rib and Hunter know at the time that they would be witnessing the beginnings of "The Biggest Little Festival in the Northwest", and that they would eventually become a part of their musical community.
2011 Summer Meltdown
Fast forward to 2011 when our band, just under 2 years in the making, was asked to perform at Meltdown. We played the Deschutes Brewery Garden Stage at 5pm on Saturday as a six-piece, before Rhino was on board (much to his continual dismay). That year we were part of a line-up with Flowmotion, ALO, Everyone Orchestra w/ Marco Benevento, New Monsoon, Particle, Orgone, Clinton Fearon & Boogie Brown Band, Mike Dillon's Go Go Jungle, Polecat, Acorn Project and others. DJ Logic came in and provided some supportive wizardry throughout the weekend, and joined Marco Benevento in the late night tent to show the Northwest what the East Coast and NYC jam scene was all about.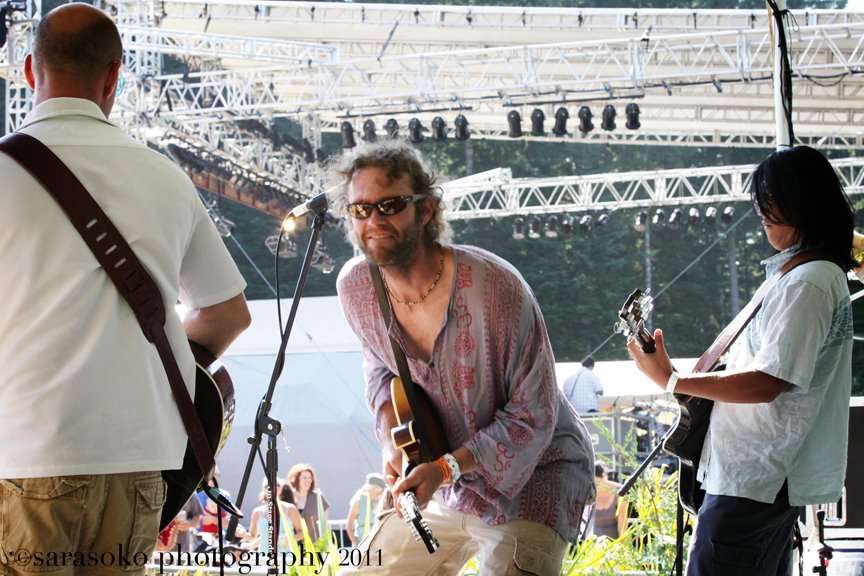 Summer Meltdown Encore 2011
The following November we were asked to perform at the Summer Meltdown Encore show with Flowmotion, Wasabi Collective and Black Cherry Crush. It was a two night run, the first being at the Lo-Fi Performance Gallery in Seattle, WA, and the following night at the Wild Buffalo in Bellingham, WA. Unfortunately Wasabi Collective, a Canadian band, got held up at the border, but we were able to expand our set for both nights. Josh Clauson, Bob Rees, RL Heyer and Eric Robert from Flowmotion, sat in with us for E-Bomb and Big 'Ol.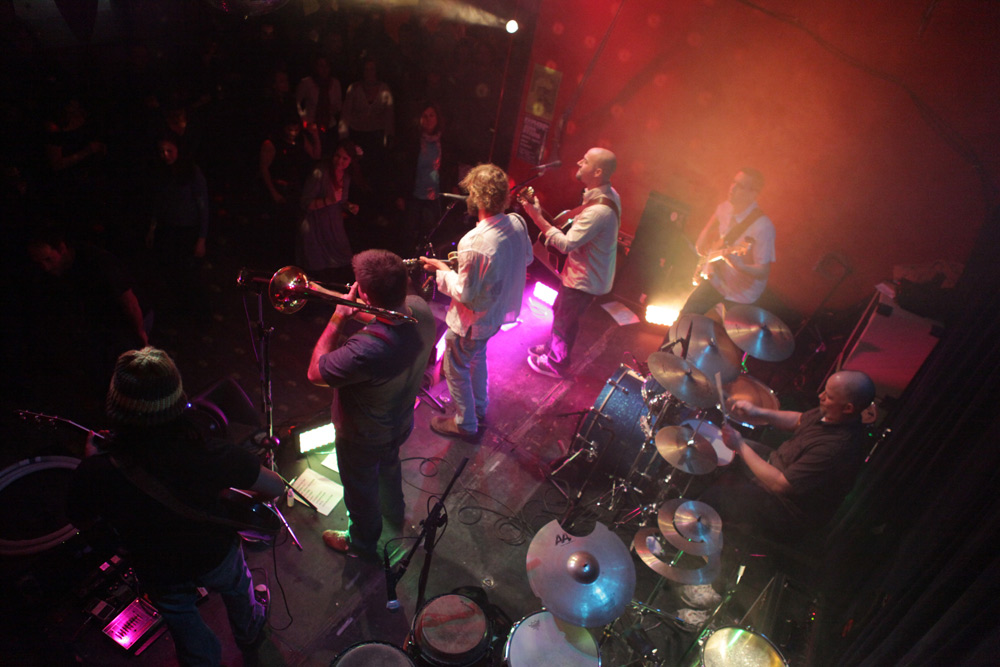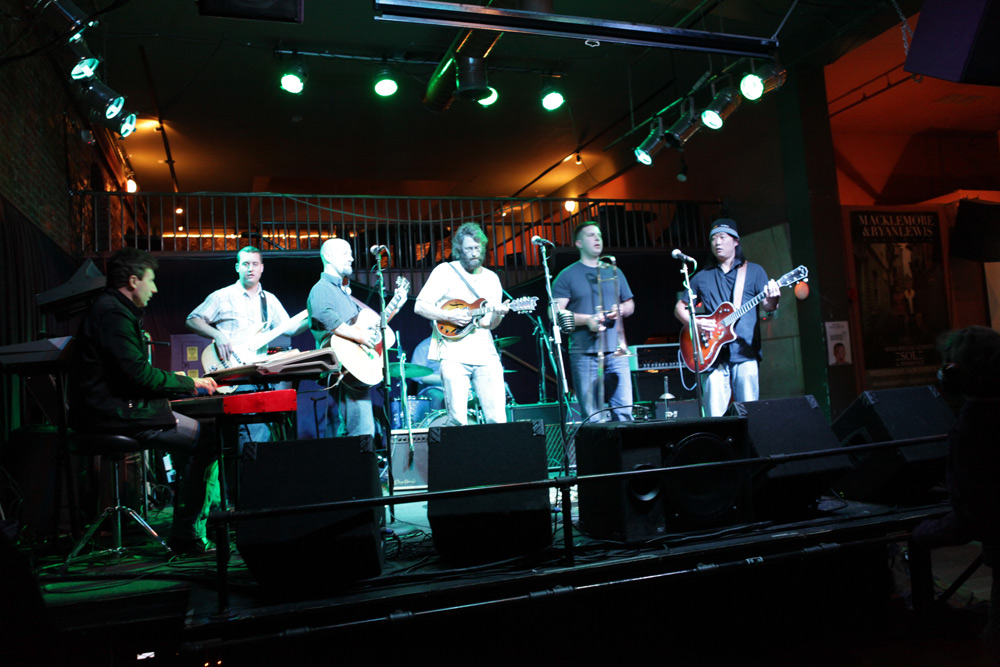 2013 Summer Meltdown Launch Party
Fast forward again to May of 2013 when we were asked to play at the Summer Meltdown Launch Party at the Nectar Lounge in Seattle, WA. The bill included The Quick and Easy Boys, from Portland, OR for their CD Release Party, and the True Spokes.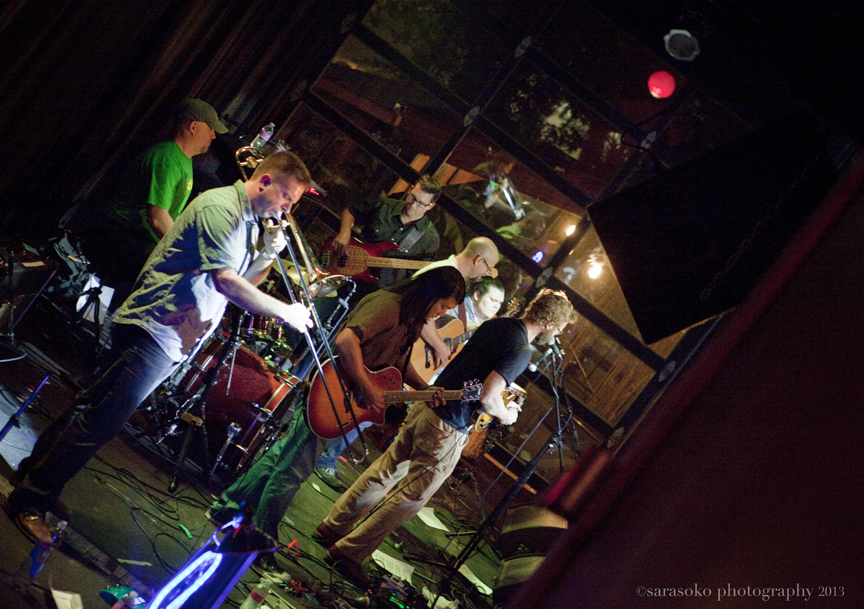 2017 NW Summit Run
A lot has happened since 2013. Rhino (Raps/Djembe) and John (Sax) have added extra flavor to our sound and our repertoire has expanded. Starting in January of 2017 we coordinated a winter run primarily of ski resorts throughout Washington state. The NW Summit Run had us perform at Stevens Pass, Crystal Mountain, Mt. Baker and Snoqualmie Valley, as well as Nectar Lounge with John Browns Body and Two Story Zori. The Uprising Movement joined us for some of the shows and Brian Black from The Festival Experience captured the mini-tour on video.
2017 Summer Meltdown Showdown
Since some of us in the band make an annual pilgrimage to Meltdown regardless of whether we are playing or not, we decided to enter our video for the Meltdown Showdown contest. We got the most online votes, moved on to the Showdown event round and battled 4 other bands for a chance at the last remaining slot on the festival line-up. Thanks to everybody who showed up, danced, hollered and voted for us, we ended up victorious. Hats off to The Mondegreens, Onion the Man, Bunk Foss and Coaster for a great night of competition and for just being good all around dudes.
NW Summer Trek and the 2017 Warm-Up to Summer Meltdown
As a primer for the main event, we were asked by Deschutes Brewery to play at the Summer Meltdown Warm-Up show at Tony V's Garage in Everett, WA with Recognition and Richie from the Uprising Movement. After playing this date and the rest of our NW Summer Trek we are warmed up and ready to get melty with you all.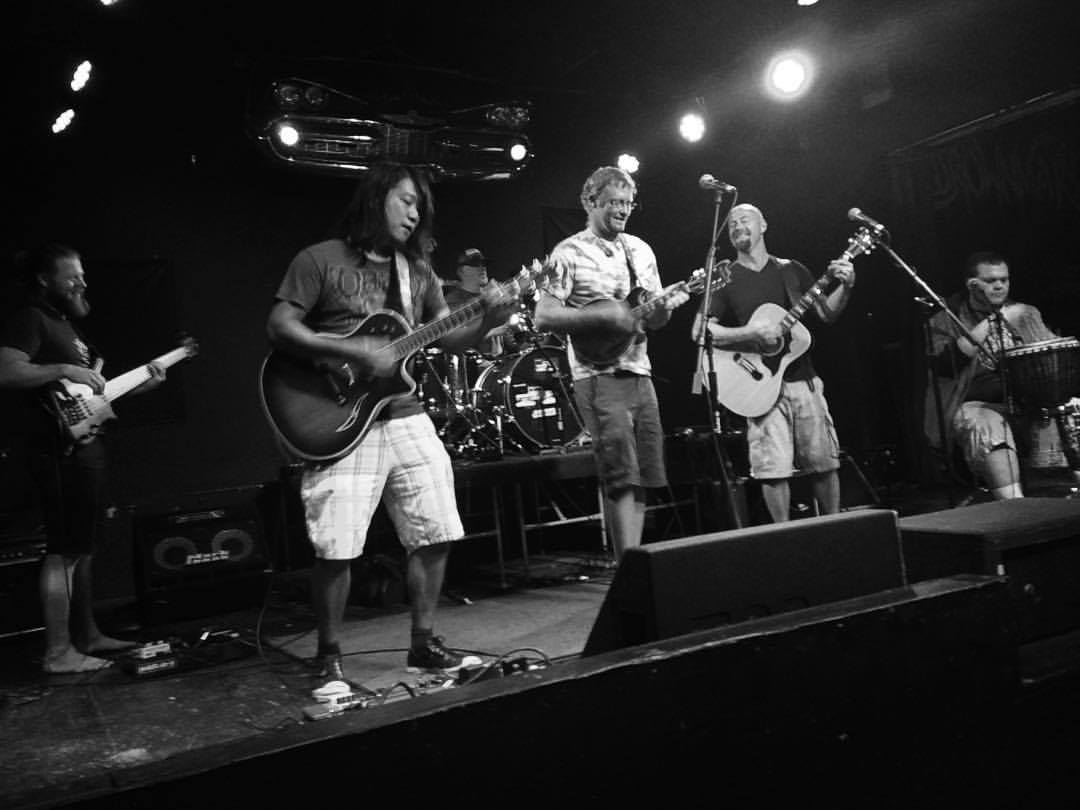 2017 SUMMER MELTDOWN
As is customary, this year's installment of the Summer Meltdown features a combination of heavy-hitting national acts and local talent from the Pacific Northwest. Headliners The String Cheese Incident, Meltdown alums Nahko and Medicine For the People and The Polish Ambassador will be providing an eclectic mix into the night and all weekend. It may be one of the strongest Thursday night line-ups we have seen yet with Nasheville's Infamous Stringdusters joining Nahko and Medicine For the People, Seattle's Flowmotion and Portland, OR's Yak Attack. Seattle's Uprising Movement will be kicking off the festivities Thursday at 7:15pm with our very own Rhino sitting in with them.
As if killer live music isn't enough, it has been reported that we will be experiencing the "brightest meteor shower in recorded human history" on Saturday August 12th, the same night as the designated "glow party" theme.
THE HEADLINERS
The String Cheese Incident
GENRE
Rock / Jam / Bluegrass
BAND MEMBERS
Keith Moseley
Michael Travis
Kyle Hollingsworth
Jason Hann
Michael Kang
Billy Nershi
HOMETOWN
Boulder, CO
RECORD LABEL
SCI Fidelity Records
IN THEIR WORDS:
Over the past decade, The String Cheese Incident has emerged as one of America's most significant independent bands. Born in 1993 in Colorado's Rocky Mountains, SCI has since released 10 albums, 5 DVDs and countless live recordings from their relentless tour schedule. Their 14 year history is packed full of surreal experiences, epic moments, groundbreaking involvement and huge accomplishments. They have been recognized for their commitment to musical creativity and integrity, for their community spirit, philanthropic endeavors, and for their innovative approach to the business of music.
The String Cheese Incident's commitment goes well beyond their immediate community, and even beyond the music community as a whole. Early on, the band took a serious interest in giving back to the communities that they visited, and they were among the first performers to encourage "Green" shows and tours. SCI's support has helped give rise to such not-for-profit organizations as Conscious Alliance, Rock the Earth, and Head Count. In 2002, when the band's right to sell tickets to their own shows became threatened by ticketing giant Ticketmaster, the band stood strong for the independent music community and filed a lawsuit against the company.
NAHKO AND MEDICINE FOR THE PEOPLE
GENRE
Real Talk
BAND MEMBERS
Nahko Bear • Vocals/Guitar/Piano
Chase Makai • Guitar
Justin Chittams • Drums
Max Ribner • Horns
Tim Snider • Violin
Pato • Bass
HOMETOWN
Turtle Island
RECORD LABEL
Medicine Tribe Records
SideOne Dummy Records
MISSION (IN THEIR WORDS):
As a musical collective, our mission is to be the motivation and inspiration for all that have become members of our Tribe. Within our global community, we have access to the tools needed to make changes, take action and spread awareness of how to live in harmony with Mother Gaia herself. We are honored to be a force of attraction for positive and creative minds during these often-corrupt times. With your trust and support, we humbly accept this role and speak our prayers of intention to take direct action… "Hoka Hey" means, "today is a good day to die", but perhaps with your help, it could transform into a better day to live. Thank you again for your love and support. Tribe members, let us come together today to be the change that we wish to see tomorrow.
Respect and love,
Nahko and Medicine for the People
The Polish Ambassador
GENRE
Chill, Funk, Electronic, Hip Hop, Soul
BAND MEMBERS
David Sugalski
HOMETOWN
San Francisco, CA
RECORD LABEL
Jumpsuit
IN HIS WORDS:
The Polish Ambassador (real name David Sugalski) is raising the bar for what it means to be a professionally touring musician. Sure, the electronic musician lays claim to producing the sweetest beats this side of the Milky Way Galaxy, but the world's funkiest diplomat is also using his popularity to steer the millennial generation toward a nourishing and sustainable way of relating with art, community and the planet. From birthing the Permaculture Action Movement (a movement where the energy of show/festival goers is catalyzed into community action), to creating a program where nutritious beverage options are available at music venues on a routed TPA tour, the ambassador is using his clout to make real, tangible change, and along the way inspiring hundreds of thousands.
With a stack of 17 albums and countless remixes, the jumpsuited one ( that's right…TPA rocks the freshest jumpsuit) has swirled together a cornucopia of music for your auditory senses…and your booty. Over the last decade, his sound has dipped and swirled through a staggering range of styles, each album exploring uncharted sonic territory. Warm, analogue dreamwave; mind-altering glitch; world-infused groove; bass-fueled breaks; sexified down-tempo; electric lullabies; and psy-fi funk are just a few of the genres that have poured from the Ambassador's soul into earbuds and ghetto-blasters across the galaxy.
THE REST OF THE LINEUP
This years event also features The Floozies, The Infamous Stringdusters, G Jones, Opiuo, Elephant Revival, Boombox, The Wailers, The Grouch, Tauk, Shook Twins, The Russ Liquid Test, Brasstracks, Alexander Lewis, The Main Squeeze, Marvel Years, Flowmotion, Polyrhythmics, The Dip, Fortune, Tails, Polecat, Acorn Project, Yak Attack, Vaudeville Etiquette, The Commonheart, World's Finest, Rust on the Rails, Pigwar, Gabriel Wolfchild and the Northern Light, Jake Crocker, SGB, Decent at Best, Mr. Feelgood and the Firm Believers, The Uprising Movement, Metsa, Traffic., Ceilla, Home Sweet Home, Oso, Plus Milk + Honey Special Event.
FULL SCHEDULE
SEE YOU WHERE THE MUSIC MEETS THE MOUNTAIN!
DIRECTIONS